How to Update Godzilla vs Kong PUBG Mobile | New Mode is Here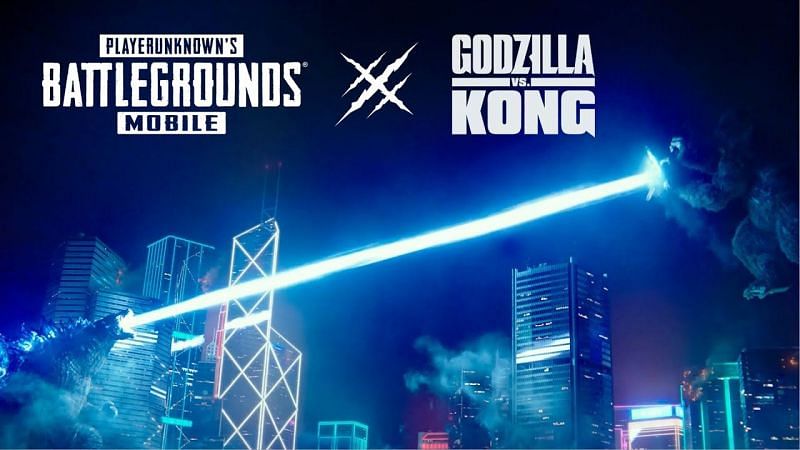 PUBG Mobile is one of the most played battle royale titles, gaining more than 1 billion downloads worldwide. The game has been phenomenally successful in all spheres, achieving unprecedented milestones.
In the past, the game has had several memorable collaborations with renowned franchises like Godzilla: King of the Monsters, Mission Impossible, Metro Exodus, and The Walking Dead, which has managed to keep the players engrossed for months.
PUBG Mobile has released a teaser for their latest crossover with Godzilla vs Kong. The announcement was made during the 3rd-anniversary celebration party, which featured three renowned DJs: Alesso, Lost Frequencies, and R3HAB.
"Happy Birthday to PUBG Mobile! And a special hello to all you PUBG Mobile players out there! It's a pleasure to join you in celebration of the third anniversary of one of the most popular mobile games in the world. As you may have heard, Godzilla vs. Kong will be released on March 31st, and as my gift to you, we're making a brand-new mode available that will give PUBG Mobile players a special encounter with both Godzilla and Kong. Get ready for all the action."
The complete details of the game mode and the events based on the collaboration have not been announced yet. Players can expect more revelations in the coming days.
Over time, when you earn a decent amount of Google Play Balance, you can start purchasing UC. Open the PUBG Mobile app and then go to the UC Purchase section of the game. Once there, you will be able to purchase UC in exchange for the earned balance.
Here, you have to select Google Play Balance as your method of payment. Furthermore, you can start unlocking new PUBG skins by purchasing UC.
PUBG Mobile: Purchase an Elite Pass to get free UC
Unfortunately, PUBG Mobile does not give away free UCs to players. Even if you are someone who plays and wins almost every single match, free UCs are a far cry. However, you can just go for the Elite Pass.
Also read: How To Play Dream11 – Best Tips And Tricks
Moreover, it is pretty straightforward and you can start getting UCs. PUBG Mobile will give you a variety of different prizes and rewards each time you complete a seasonal objective. One of these rewards is UC or Unknown Cash. Pretty convenient, isn't it? This is the most straightforward way to get UCs in the game.
We hope that these methods of getting free UC in PUBG work for you. Moreover, do not rely on scam websites and fake applications that claim to provide infinite UC. Not only are these methods illegal but can also get your PUBG account banned. It is important to stay away from these sorts of methods. Happy gaming!
Pubg Mobile India Release Date Leaks
The initial hints seem to suggest that PUBG Mobile India will be rolled out for Android phones around 11 April 2021, with the availability on the Google Play Store as well as the option to download and sideload an apk file on Android devices.
Why is the game called PUBG Mobile India? PUBG Corporation says PUBG Mobile India has been specifically tweaked for Indian gamers. "Various aspects of the game will be customized for Indian gamers, such as the game now being set in a virtual simulation training ground, new characters automatically starting clothed, and green hit effects to reflect the virtual nature of the game. More importantly, the company will include a feature that places restrictions on game time to promote healthy gameplay habits for younger players," says the developer, in an official statement. PUBG Corporation says that there will be regular audits and verifications of the storage systems where the data of Indian users will be stored, including personally identifiable information.
PUBG Corporation's parent company KRAFTON will also be investing $100 million in India to push video games, esports as well as the entertainment and IT industries.